September 27, 2004
The tunnel of Berlin
The tunnel of Berlin starts normally in september or october every year...
You see the last sun of the late summer glittering on river Spree, a wonderful glimps at the sky when the day ends and suddenly you are in that cold grey time called autumn or winter.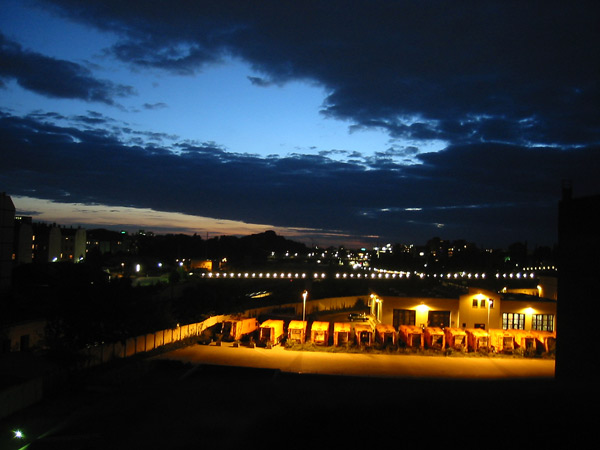 For me it was the same thing in september/ october 2004. Coming back to Berlin was like coming home, but at the same time beeing a stranger like never before. There were all that people I know since years - but I didnt managed to get my feet on the ground. First I canceled my flat where I stayd during I wrote my diploma. I stayed one month in the flat of my cousin and another two weeks at the flat of a friend during they were traveling until I would have found a plce for myself. Finally I rented a small room, sharing a flat with a couple. I was really without any orientation in that period, don´t know where my way would lead me. I returned to my old work of sound tecnician an german television, just to earn money and have a social security but already in november it was obvious that this caused only stress to my body and soul. I was "biting through" as you would say translated directly from german. All in all it was a hard time, without love and a real home, hiding my necessaritys and diving into the lake of work. I wount say there were no good moments, of course there were some lucky days as well, but generally I dont want this time back. Its dificult to reflect those emotions in pictures, so the following impressions are from some lightier situations.
axel at September 27, 2004 07:27 PM