November 25, 2006
Welcome to the Fórum Cultural Mundial 2006
And here we go...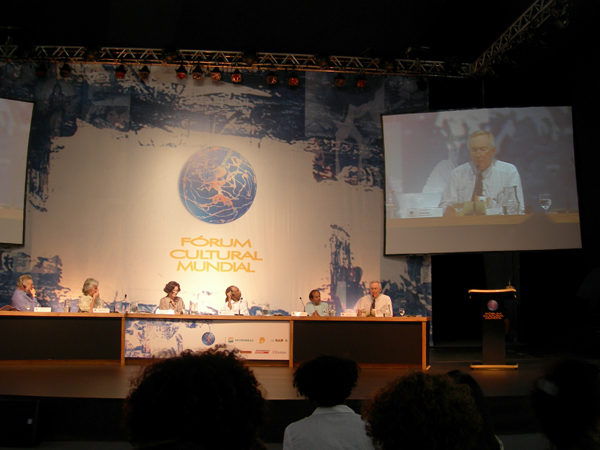 The opening debate "Arts and Citizenship" with Francisco Huerta Montalvo (Convenio Andrés Bello), Augusto Boal (ator brasileiro), Helouisa Buarque de Holanda (Moderater), Gilberto Gil (brazilian minster of culture), Vikram Seth (indian writer) and Ivan May (deputy chairman of Business and Arts South Africa)
see also: Arts and Citizenship
or the whole programm, pics and content on: THE FÓRUM CULTURAL MUNDIAL 2006
Thats how the Cultural Centre of the Fórum looked like. A huge former fabric hall, which was transformed into a charming place...
with space for exhibitions, like this one from Pedro Lobo.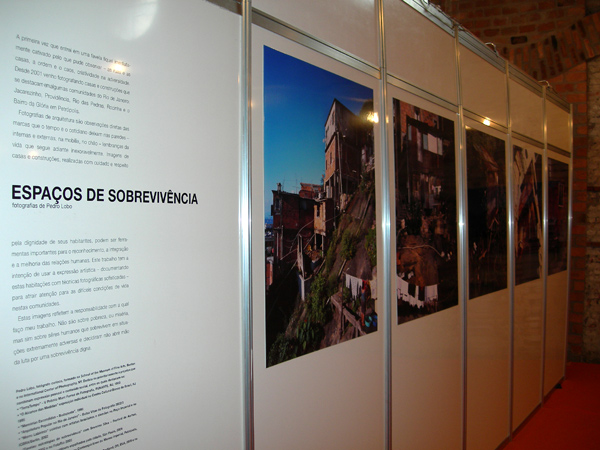 maintaining its old fashion style with beautiful arches...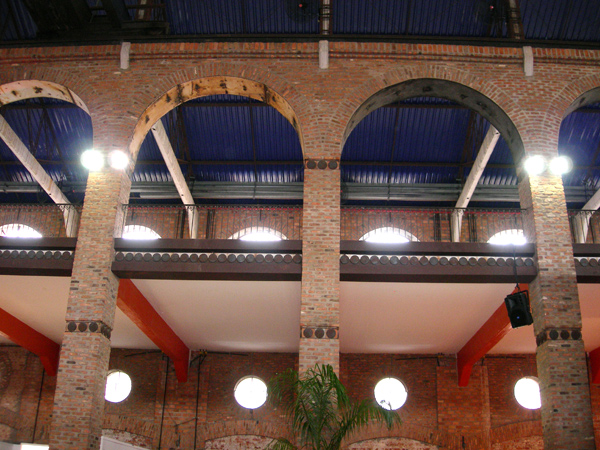 it was also the place were all huge conferences took place.
here the main conference of the UNDP.
See also: Creative Economy
There could have been really more public in the end but the quality of the debates was really extraordinary.
Mrs Naseem Khan debating with the speakers.
Andres Morte (spanish curator from Barcelona) and Sharada Ramanathan (indian film director from Chennai) at the debate "Democratization of Communication"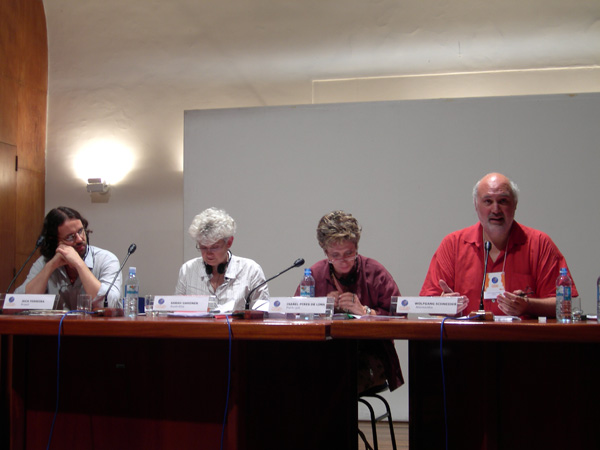 Debate on "Cultural Policies" with e representative from the Brazilian Cultural Ministry, Sarah Gardner (IFACCA, Australia), Isabel Pires de Lima (Portuguese Minister of Culture) and Wolfgang Schneider (President of the University Hildesheim, Alemanha and ASSITEJ)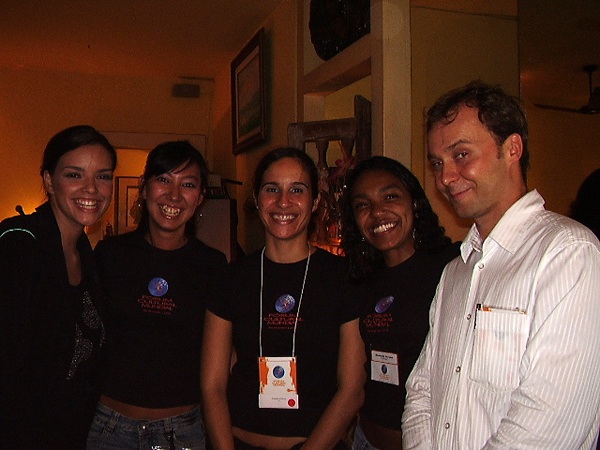 running from one event to the other was really a busy thing, but there had to be enough time to take a picture with my collegue Milena from the associated events and the helping "angels" of the Fórum (Águeda, Ticiane and Stefania).
and of course there were not only conferences and debates. here you see pics from a show of african culture.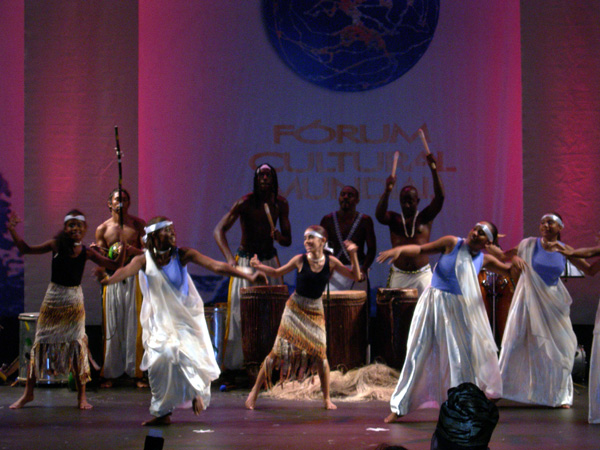 axel at November 25, 2006 05:29 PM