January 26, 2007
Chennai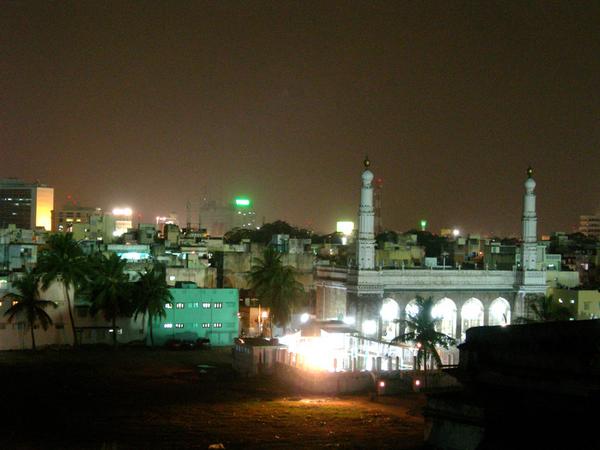 After hours stuck in the local traffic, we arrived in Chennai at night. Our first impression was this view from the rooftop. Click below to see how it looks during daytime.
Chennai seemed to be for me a very traditional city. We had one day of visiting, it was the 26th of January - Indian Republic day.
Rickshaws are a very popular transport in whole India. As foreigners we had to learn to bargain well with the drivers ;-). Here Steve and Veit check out the proposal of a cityguide.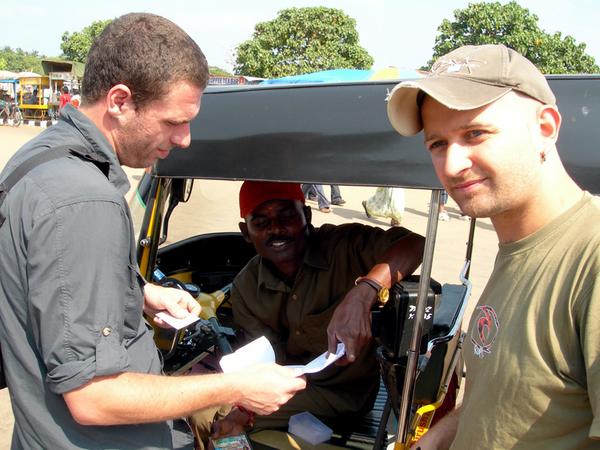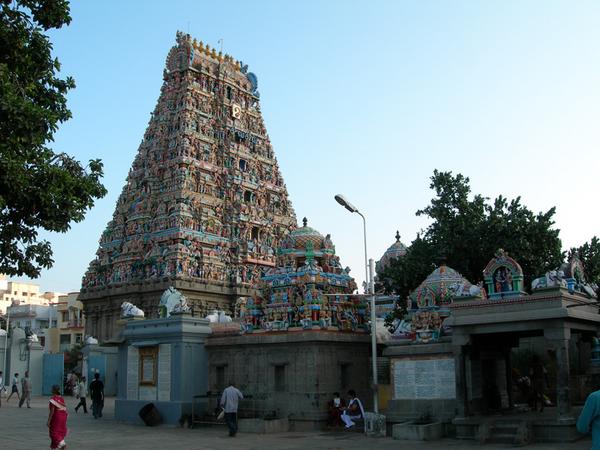 The temples in Tamil Nadu are so colourful and well maintained, its amazing.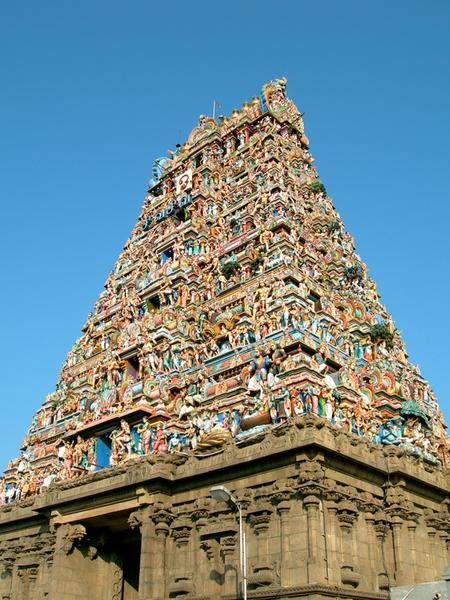 It looks a little spacy, right? This is a memorial for an Indian politician who probably was also one of the film-moguls in Tamil Nadu.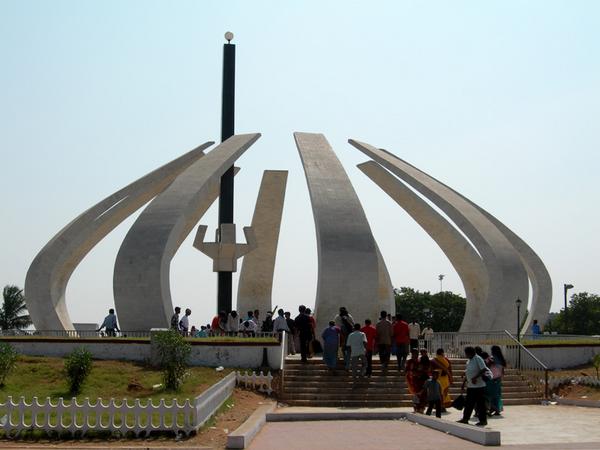 First thing we thought was: Wow, startrek! ;-) In the background you can see a part of the Chennai-University. Isn't it a nice mixture?
Like in Pondicherry, we found a cathedral in Chennai and its even more famous. Its the St. Thomas church and its they say the bones of St. Thomas are beneath its walls.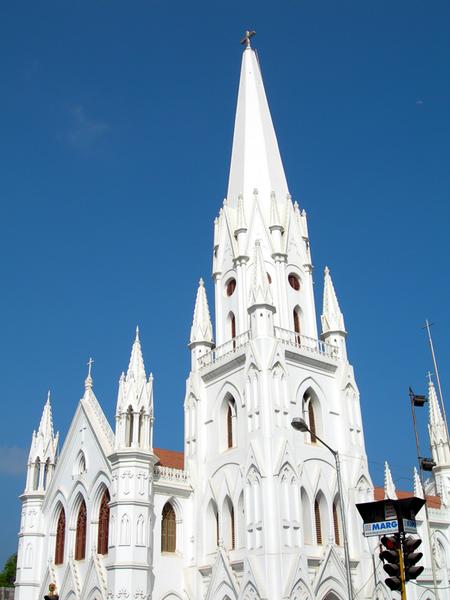 I found this photograph of the first version at was surprised to see, it was build in the same year when my great-grandfather travelled to India ;-).
axel at January 26, 2007 07:35 AM