October 15, 2005
Brasil Volume 5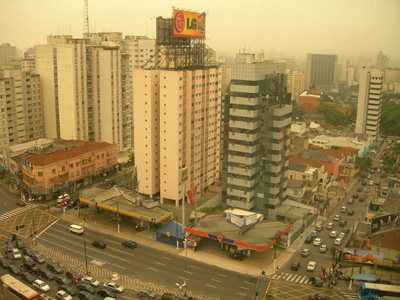 Unbelaevable: all the 5 years after my first tript to Brazil, I made it possible to come here almost anually...
... its arriving no. 6 here for me, but its still a challenge to switch from country to country, continent to continent, culture to culture. When I left airport and drove into the city, it was like yesterday having left. But a little bit later, watching outside the window of the hotel, it all seemed really far away from me.
Its incredible to been thrown again into that busy metropole with all those millions of people, cars, thousands of busses and plenty of helicopters as well but not to feel as a stranger, cause I know all the places from my last stay here. This time I'm here with a project about dance and football. We are three people: Aloisio the coreographer, Marc the videoartist and me as coordinator and comunicator ;-).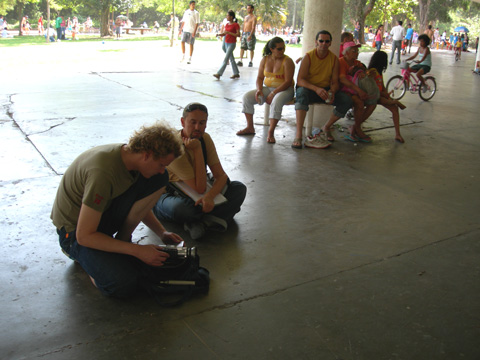 Marc and Aloisio are doing the first resaerch-takes.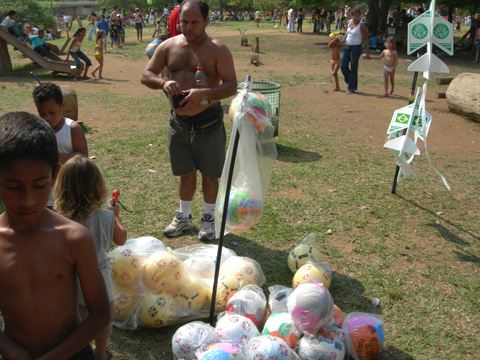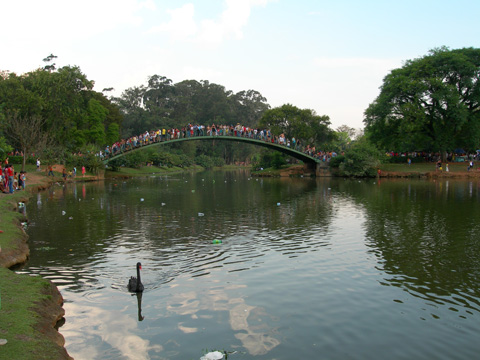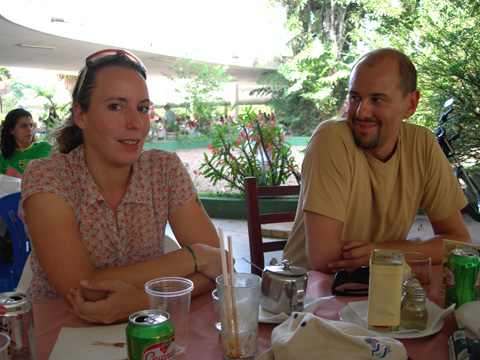 Christine is a german photografer who is here as artist in residence via Goethe Institute, taking portraits of streetfootballkids - Worldcup 2006 is everywhere...
Two lucky germans on a sunny day at the city-park Ibirapueira.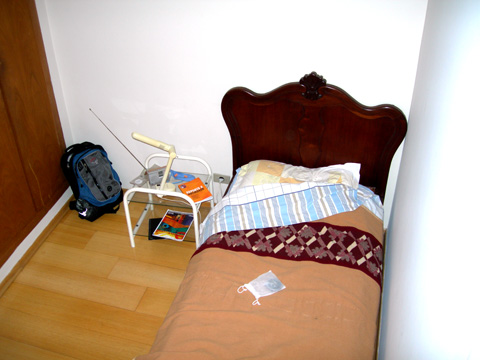 Finally I've found a small home: 8qm just behind the Museum of modern Art, 5 minutes from Avenida Paulista, the main businessroad. In the flat is a living room I can use and a fast internetconnection as well - and that is reaaaaaally important in our globalized world, so you can see at least that pics at my site, right?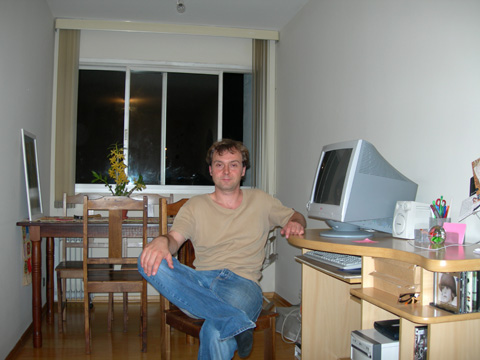 axel at October 15, 2005 07:54 PM