October 28, 2005
On top of the Streetfootballworld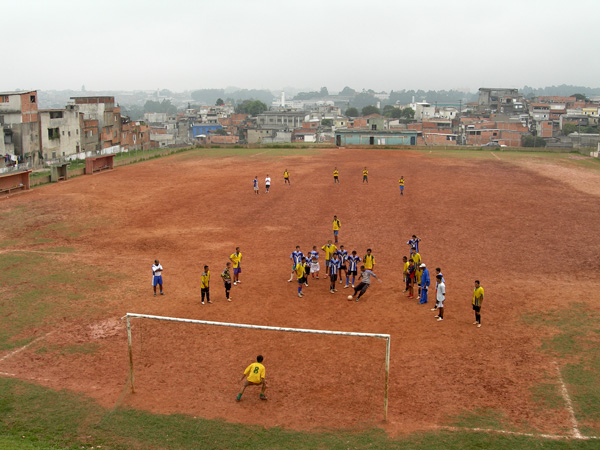 Vila Alice is one of the most impressing places concerning "futebol da varzea" how the brazilians say...
not only because of the breathtaking view from above the footballground, but also because of the enthusiastic kids, wich are playing here. Enjoy the pics and have a look at www.streetfootballworld.org - the footballschool Vila Alice is part of Diadema 21 a member of Rede Brasil 21, wich is the brazilian cooperationpartner of the worldwide streetfootballnetwork, wich whom we are cooperating as well.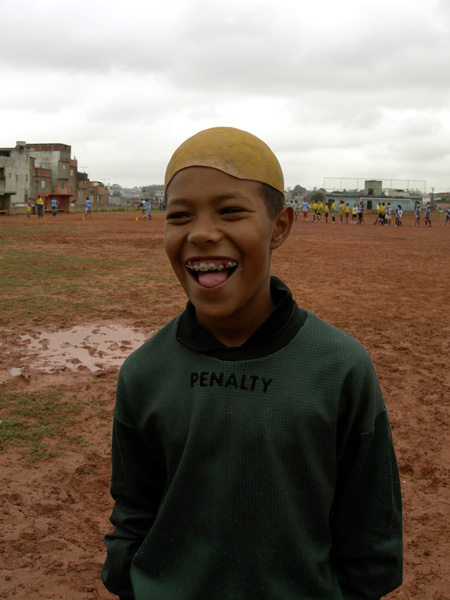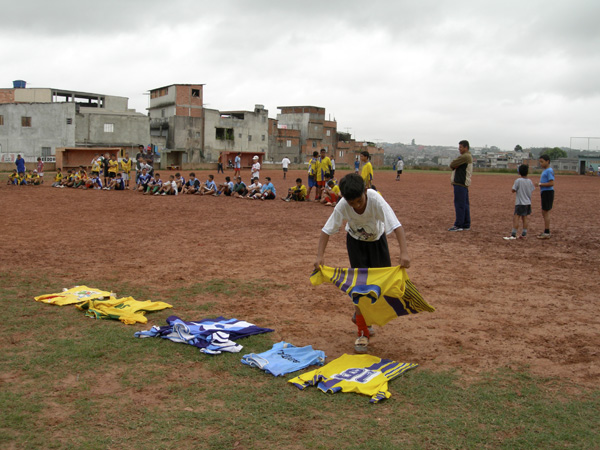 kids are laying down their shirts, after they marked their goal at the penalty.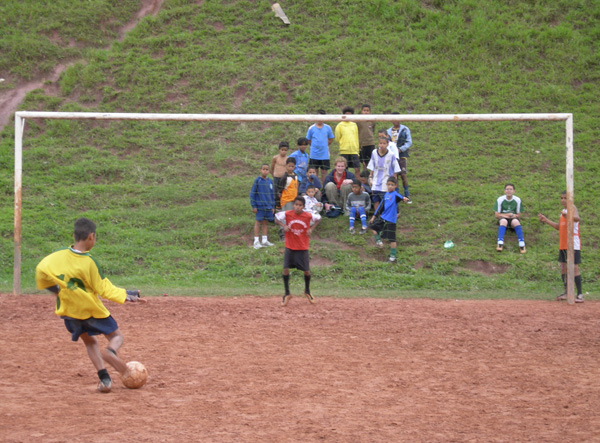 Find Marc Stephan in this pic - our videoartist is allways surrounded by new friends...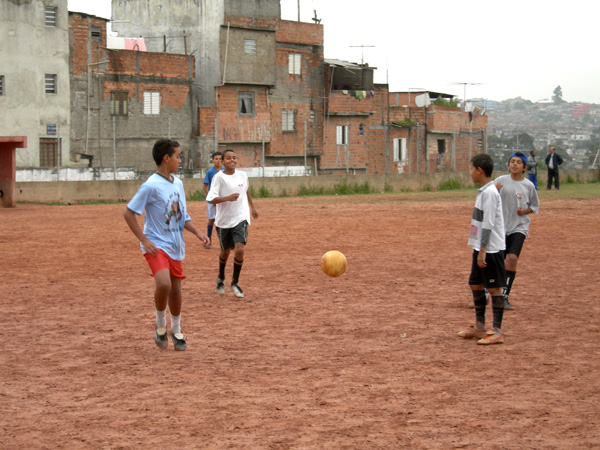 The dynamic of the game does not only belong to the footballground, kids are playing everywhere, the real streetfootball:
And here are the fathers of the game, may I proudly present: Craques de Sempre - former brazilian footballstars, now helping the kids to start and giving lessons all around São Paulo. See their site: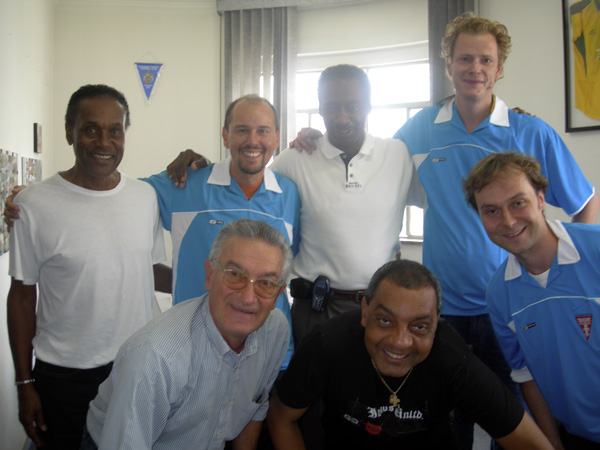 axel at October 28, 2005 02:19 AM