November 16, 2005
work with the footballkids
Back to São Paulo and the final period of our research and work with the footbalkids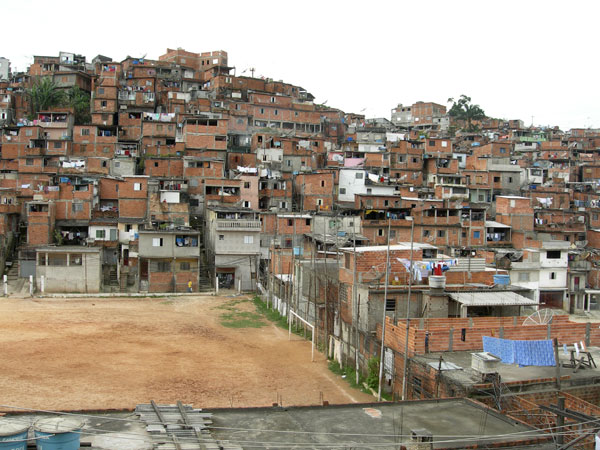 The footballcourt in Jardim Ibirapueira (near favela Erundina) where our coreografer found some kids who would like to work with.
first some tests at the local school and a visit of the family.
Then we went to film them at the citycenter.
Together with Maicom, Bebeto and Anderson you see here Karina Duarte. She is holding the record of "football-jonglage" and we met her at the premiere of an excellent film about brazilian footballkids - "Ginga".
On the 11th of november we presented the results together with an improvistation of the kids at the Goethe-Institute in São Paulo.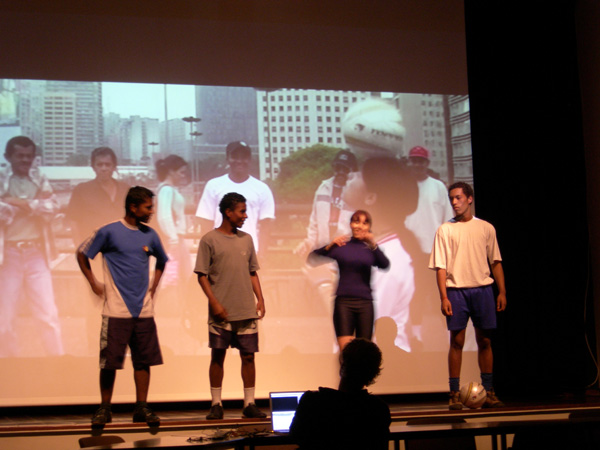 later on we went to Brasilia to present the project to the cultural ministry.
Lets see if they manage to give the kids the chance to participate at the assembly of the piece and its presentation in Berlin...
axel at November 16, 2005 05:22 PM