June 28, 2006
on tour with torcida brasileira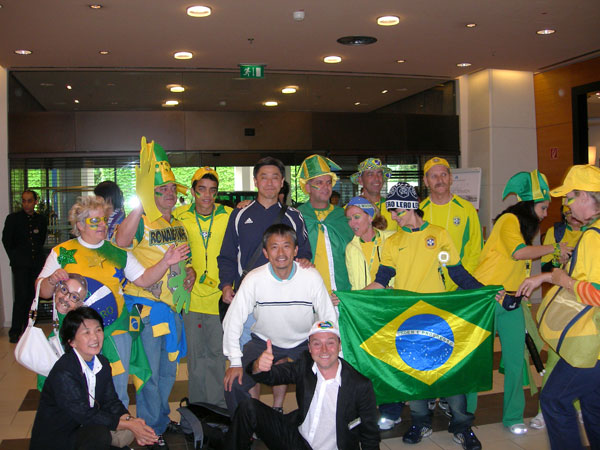 Brazilian fans everywhere in Germany theese days - and I was asked to coordinate the stay of one group in the region of Cologne/Düsseldorf...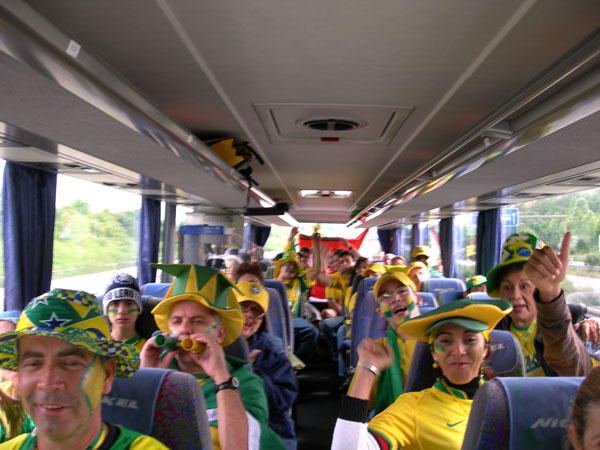 Even though there was a huge traffic jam, the busdriver Herbert(schi) brought them to the stadium in Dortmund for the Game against Japan.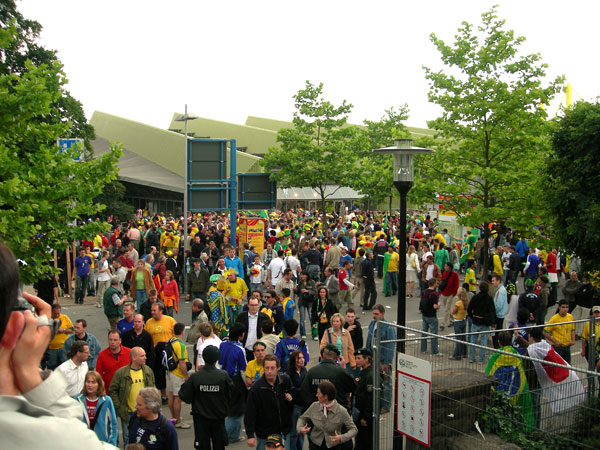 The Japonese showed nice football at the beginning, but finally they had to say "Good Bye" to Germany. But how did they know that Holland would follow them some days later?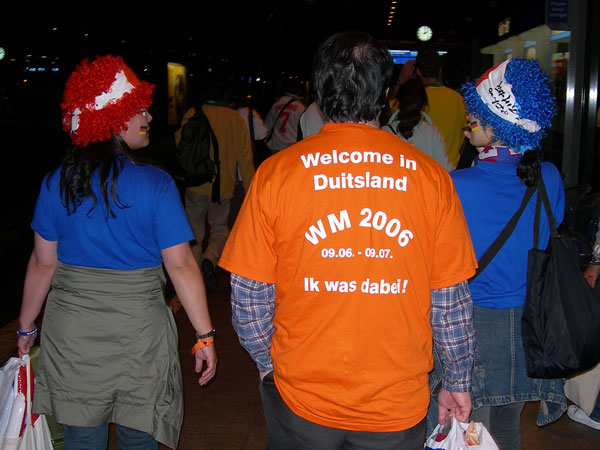 However, my brazilians stayed some more days to visit Cologne and Frankfurt.
Alfredo, our city guide showed us the two city-originals "Toennes and Scheel" - and everyone followed his advice to touch their nose and feet, because it brings luck :-).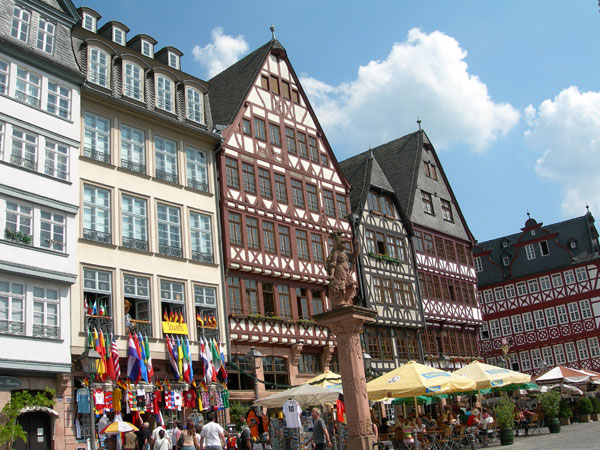 In Frankfurt we visited the centre of the historical city. But there we had to discover that few days ago some English fans had broken the sword of the King Karl the Great and the cross of his zepter...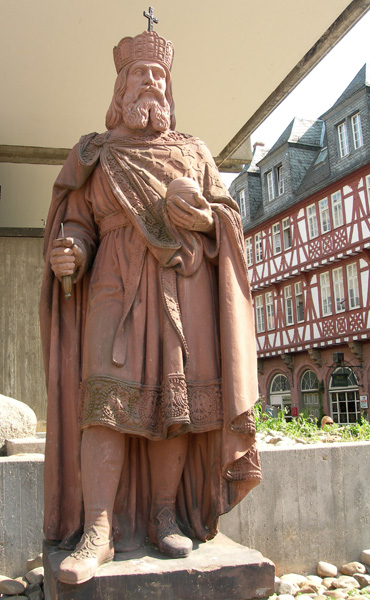 I guess those bloody barbarian british soccer fans will suffer in the next game(s) the grief of our ancesters!
axel at June 28, 2006 08:11 PM